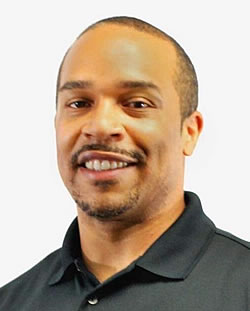 Meet Dr. Errol Silva
Gambrills Chiropractor
Dr. Silva obtained his Bachelor of Science degree in Exercise Science with a minor in Athletic Coaching from Salisbury University. Shortly after his graduation from Salisbury, Dr. Silva started his career in health with a stint of personal training for a year in Annapolis, MD. Always having the hunger to do more with people's health, Dr. Silva enrolled in New York Chiropractic College, where he would then graduate and receive his Doctor of Chiropractic degree.
Internship at Walter Reed
While at NYCC during his clinical year, Dr. Silva had the distinct privilege of being selected for the prestigious internship at Walter Reed National Military Medical Center in Bethesda, MD working under Dr. William Morgan. While at Walter Reed, Dr. Silva has gained extensive skills and experience to work with amputees, traumatic brain injury patients, and working in an integrative setting for healthcare. He also had the honor of treating athletes on the Navy football team during his time under Dr. Morgan.
Outside of the Office
Dr. Silva is a native of Maryland, hailing from Annapolis. In his spare time, he and his wife Keyonna enjoy going to the movies, cooking, spending time with family, and working out. He also has a lovable beagle, Jax, who he loves to roughhouse with.
He is a member of the American Chiropractic Association and Forward Thinking Chiropractic Alliance.
Dr. Silva works part-time in our
Gambrills office
, on Monday, Wednesday, and Thursday mornings from 8-12.

Dr. Errol Silva | DeMaio Family Chiropractic & Physical Therapy