Dr. Nahal Esmaeili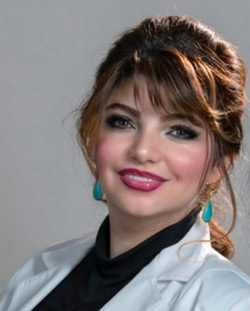 Bowie Chiropractor
Dr. Nahal Esmaeili obtained her Bachelor of Science in Human Biology and completed her Doctorate in Chiropractic at Cleveland University. She has treated thousands of patients since 2004.
The experiences she has gained, made her realize that Western medicine has some missing links and she has made it her mission to fill in the gaps for her patients. Through the years, she has witnessed the effects of outside stressors, and their influence on the human body. Her strong diagnostic skills and uniquely tailored treatment methods are most safe and effective, as she addresses the problem and always finds the origin of the cause of pain and doesn't mask the symptoms.
Her extensive whiplash injury in the year 2000, which was caused by an 18-wheeler truck rear-ending her on the highway, caused her to find the compassion she treats her patients with. She has truly experienced and felt musculoskeletal pain personally, and that's part of the reason that she values the relationships she is able to build with her patients.
Give our Bowie chiropractic office a call, or email me and let's arrange a time to explore your options.

Dr. Nahal Esmaeili | DeMaio Family Chiropractic & Physical Therapy