Dr. Shelby Sanko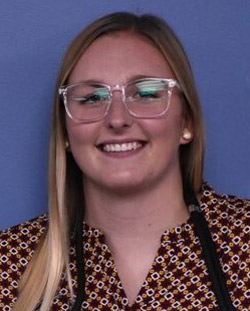 Chiropractor
Shelby Sanko obtained her Bachelor of Science degree from Saint Francis University. She immediately began her schooling at Northeast College of the Health Sciences and will be graduating in April 2022.
Shelby entered the profession of chiropractic in order to help people get out of pain through natural, conservative care. Being an athlete who competed in both swimming and water polo in college, she knows how frustrating being in pain and not being able to perform at your best can be. Shelby is hoping to provide care that helps every patient that enters the office live a pain-free life full of doing all the things they love.
OUR SERVICES »

Outside the office
When Shelby isn't at the office she loves spending time with her fiancé Dr. Kyle Steiner and their dog, Loki. She still enjoys swimming in her free time and exploring new places.
Give our office a call, or email me and let's arrange a time to explore your options.

Dr. Shelby Sanko | DeMaio Family Chiropractic & Physical Therapy