About DeMaio Family Chiropractic & Physical Therapy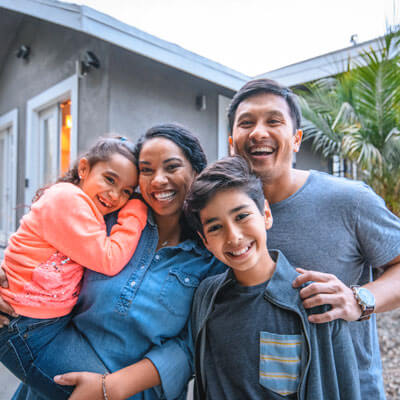 Serving Gambrills, Crofton, Melford, Bowie, Severna Park, Odenton and the surrounding areas from four convenient locations.
The DeMaio Family Chiropractic & Physical Therapy practice started in 1990. After attending graduate school in New York, Dr. DeMaio decided to be close to home where he grew up. He started in Annapolis and moved to Crofton in 1994 and then Gambrills in 2001. In 2009, a second office was opened in Bowie. This area is a bedroom community for both Baltimore and Washington, DC. It is also close to the large Ft. Meade military base and the ever expanding National Security Agency (NSA). It has enjoyed rapid population growth over the last ten-years.
Multidisciplinary Approach
Our offices are uniquely designed for traditional chiropractic care and in conjunction with medical standards. We are a medically oriented practice and have a multidisciplinary approach. Being board certified in clinical nutrition, we are able to offer comprehensive chiropractic & physical therapy care. We work directly with the patients family medical doctor, orthopedist, neurologist, pain management doctor and other medical professionals. We enjoy a large "wellness" practice and help hundreds of patients lead a full and healthy life.
The chiropractors in Gambrills, Bowie, Odenton & Severna Park deliver the highest quality of care. We educate the patients on nutrition, ergonomics, and wellness lifestyle. Prevention treatment is our specialty. We treat the cause and not the symptom. Our goal is to allow the patient to live a full, healthy and optimal quality of life. When we are not healthy or in pain, we cannot enjoy our family and friends. We miss out on life's gifts. Our chiropractors assure complete and comprehensive care.
Our Treatment Plans Fit Your Needs
We have patients of all ages and walks of life that respond very well to our treatment plans. Patients with herniated discs, the patient that has exhausted all medical and physical therapy options, the patient that wants to get well and stay well. People who are interested in taking responsibility for their health and are willing to follow our advice and always have the best outcome. Our Patients that come in for pain relief not only feel better, but they see just how healthy they have become and continue seeing us for wellness care, usually once each month.
We offer a wide range of treatment to fit exactly what each individual patient needs are. We manage most of the patients needs and work closely with all specialties in the event other treatment or diagnostic modalities are needed. We are a comprehensive chiropractic & physical therapy care facility and all health care needs are readily available. Our providers are Chiropractors & Physical Therapists so we offer our patients non-pharmaceutical forms of treatment such as home remedies, diet and nutrition counseling and education. We educate patients about healthy lifestyle changes designed to permanently improve their self awareness and overall well being.
MEET THE DOCTORS »
Full Service Facility
We offer the largest and most up to date services in the Maryland area. Our full service facilities offer:
Spinal decompression for herniated/bulging discs and pinched nerves
Passive and active physical therapy relief
Full rehabilitation exercise centers designed to educate patients for home exercise routines
Once patients learn what to do at home they can continue to exercise on a regular basis with no special equipment needed. We offer an array of techniques for low force, gentle to manual manipulation. Our rare and unique techniques are unmatched in the region.
We Have an Interest in Your Full Recovery
Our staff is a special group of professionals that truly care about each patients well being. They have a genuine interest in the patients full recovery. Because of their strong desire, they possess a wealth of knowledge in health care and are always willing to go that extra mile in achieving great results. We have built a formidable team over more than twenty years. Our staff continually educates themselves through continuing education courses and updated publications. Our patients always feel at home when they are in our office. This is a compliment we receive from our patients over and over again. They just have this feeling of being welcomed when they walk in the door and are greeted by name from our smiling, friendly staff.
If you think that you or a loved one are a good candidate for chiropractic care, contact DeMaio Family Chiropractic & Physical Therapy to arrange a thorough examination with our Doctors.

About DeMaio Family Chiropractic & Physical Therapy