New Patients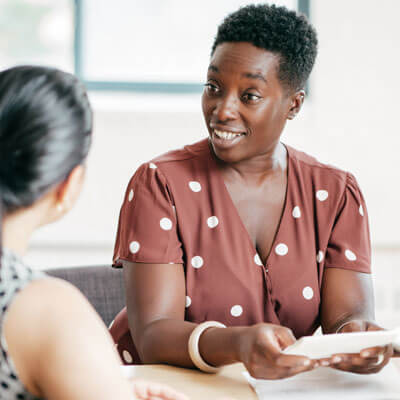 Your First Visit
Please complete these forms online to save you time at your first visit.
Our chiropractors in Gambrills, Bowie & Odenton we want all of our patients to feel immediately at home when they walk in the door. Since chiropractic care involves a series of visits, with each one building on the ones before, it's important for you to feel comfortable right from the start.
Upon entering our office, our receptionist will welcome you as a member of our family. We will request that you complete our patient forms. This paperwork provides us with your health history and information on your condition. This helps pinpoint the actual root cause of your problem and not just the symptoms with the end goal of helping protect the investment of time and money in your health and empowering you to make informed choices about treatment options. We will also make a copy of your insurance information so we can verify the chiropractic coverage on your personal policy.
Next, you will have a consultation with Dr. DeMaio or an Associate Chiropractor to discuss your health-related problems, concerns, and potential treatment options. This initial visit is designed for the doctor to learn more about you, your condition, and expectations to determine how chiropractic care can meet your goals. At this time the doctor will briefly go over the basic philosophy of chiropractic and the science behind how the body runs and heals. So you can better understand what we are looking for and why.
After your consultation, the doctor will perform a complete chiropractic examination of your spine, posture and body alignment. He takes you through a couple of specialized tests to determine which tissues are affected and to what extent. Other standard neurological, orthopedic, postural, and physical tests will be performed as well. However, nothing will be done in our office without you understanding why we are doing specific tests and what we are looking for.
Depending on your specific condition, we may take X-rays as well. X-rays help us develop the most effective treatment plan for you, and alert us of any serious spinal conditions. Most people are amazed once they see their X-rays up close. In some cases, they can even identify their misalignments and degeneration themselves.
Upon completion of this initial exam, a follow-up appointment is made usually within 1-2 days to go over the complete results and discuss treatment options. This first visit takes about 1.5 hours.
Future Visits
If you have been to see other chiropractors without results — give the office nearest you a call! Here at DeMaio Family Chiropractic & Physical Therapy we've helped many families find the results they desire through chiropractic care, rehab, nutritional consultations, and more!
At your Second Visit, we'll report what we found and answer all your questions.
CONTACT US »

DeMaio Family Chiropractic & Physical Therapy New Patients