Meet Dr. Daren Osborn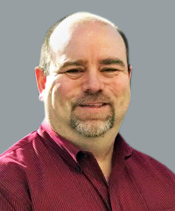 Gambrills Chiropractor
Dr. Osborn was born and raised in the Midwest and graduated with a B.S. in Biology from Western Illinois University. After graduating from the Palmer College of Chiropractic, Dr. Oz practiced in Illinois for 16 years before relocating to Maryland in 2014. Dr. Oz is a Supervising Chiropractor with Physical Therapy privileges and is certified by the National Board of Chiropractic Examiners Certified Rehabilitation and has experience with Sports Injuries and Rehabilitation.
He joined DeMaio Family Chiropractic & Physical Therapy in January 2016 and his combination of utilizing pressure point therapy with Active Release when he adjusts patients has earned him a loyal patient following. He invites you to call him "Dr. Oz".
Why Chiropractic Care Became his Passion
A self-proclaimed sports junkie, Dr. Oz played all sports through high school but only football during college. Chiropractic care kept Dr. Oz injury free which led him to become a Chiropractor. Dr. Oz attributes regular chiropractic adjustments for preventing the common residual issues associated with playing years of contact sports and keeping him active today.
OUR SERVICES »
Outside of the Office
Dr. Osborn lives with his partner Mary in Severna Park. Dr. Oz enjoys all sports and an occasional beer with friends, is a devoted Red Sox fans and an avid golfer.
Dr. Oz looks forward to helping you get back on the road to good health through chiropractic care. The first step is always the hardest to take, but if you will take that step, Dr. Oz promises that together you can make positive changes happen.
Dr. Osborn is accepting new patients in our Severna Park Office.
Dr. Osborn will be working in our Gambrills Office on Tuesday and Thursday afternoons.

Dr. Daren Osborn | DeMaio Family Chiropractic & Physical Therapy