Laser Therapy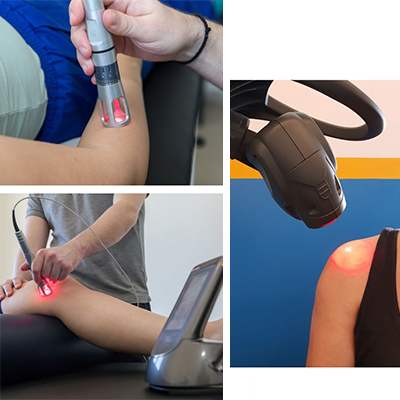 If you're suffering from an acute injury, you want to find relief as quickly as possible. The team at DeMaio Family Chiropractic & Physical Therapy understands what it's like to have discomfort hold you back. We'll work with you to determine which of our solutions are most suitable for your case. Many people can benefit from having laser therapy, which is available in-house.
The benefits of laser therapy include
Increased blood circulation
Reduced inflammation
Enhanced healing
Two Lasers On-site
There are two lasers available at our practice, including a Class 3B laser and a handheld hot laser. The 3B laser is freestanding with an arm that can be adjusted to target the site that needs to be addressed. The other laser is handheld and smaller with a higher power. We'll know which is most appropriate for you after your thorough examination and consultation.
Available As a Stand-alone Therapy
A laser therapy session is quick, taking just 10-15 minutes. You do not need to be a chiropractic patient to come in for laser therapy. It's effective all on its own for a range of conditions, such as wound healing, diabetic neuropathy and post-operatively, which can cut your recovery time by up to half.
Book Your Consultation Today
Are you interested in laser therapy? Contact our team now to schedule your consultation!
CONTACT US »

Laser Therapy in Gambrills, Bowie, Odenton, Severna Park MD