Spinal Decompression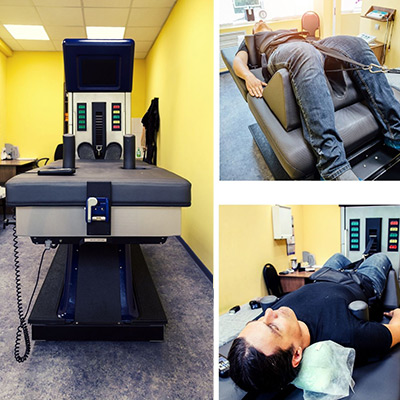 Are you struggling with a disc-related condition? Before you decide you simply have to live with the pain or opt to have a risky surgery, it's worth your time to investigate decompression. This healing therapy is available on-site at DeMaio Family Chiropractic & Physical Therapy.
How Decompression Works
Decompression creates a negative pressure between the discs of your vertebrae. Doing so can reduce problems associated with
Disc herniation
Disc bulge
Sciatica
Chronic or acute low back pain
Powerful Healing
Typically, we recommend chiropractic along with decompression. This combination loosens up the joints of your spine through chiropractic, then allows them to move as they need to for decompression to be effective. Otherwise, compressed vertebrae may have a tough time moving, meaning you won't get as powerful of results from decompression alone.
Don't Resort to Surgery
We've had several patients who suffered from debilitating back pain. They went to the physical therapist, pain management specialists and more. Before going to the orthopedist and scheduling a surgery, they decide to give decompression a try. After just a treatment or two, their pain levels are decreased and they can function normally-without ever having to resort to getting surgery or being on pain pills every day.
Learn More Today
Could decompression be what you need to experience better health? Call or email our team now to schedule a free consultation!
CONTACT US »

Spinal Decompression in Gambrills, Bowie, Odenton, Severna Park MD