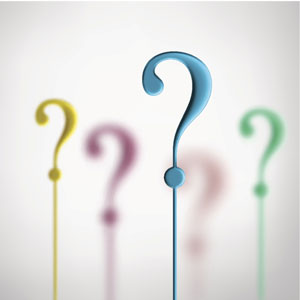 FAQ
DeMaio Family Chiropractic & Physical Therapy Answers Common Questions
Like other chiropractors, we hear many questions from new and current chiropractic patients. Here are some of the most common questions and answers…
There's nothing mysterious about
chiropractic
. It's a natural method of health care that focuses on treating the causes of physical problems, rather than just treating the symptoms. Chiropractic is based on a simple but powerful premise. With a normally functioning spine and healthy nerve system, your body is better able to heal itself. That's because your spine is the lifeline of your nervous system. It controls feeling, movement, and all function through your body.
Can I tell if I have a subluxation?
Not always. A subluxation is like a dental cavity–you may have it for a long time before symptoms appear. That's why periodic spinal checkups are so important. Although it may be possible to know you have a subluxation, it is rarely possible to be sure you don't. Regular spinal checkups are always a good idea, and they promote good health from the inside out.
Chiropractic works by restoring your body's inborn ability to be healthy. When under the proper control of your nervous system, all the cells, tissues, and organs of your body are designed to resist disease and ill health. The chiropractic approach to better health is to locate and remove interferences (subluxations, misaligned vertebrae) to your nervous system. With improved spinal function, there is improved nervous system function. The chiropractors goal is to remove interference that may be impairing normal health through specific chiropractic adjustments, allowing your body to heal itself. A healthy spine and a healthy lifestyle are your keys to optimal health!
What is a chiropractic adjustment?
A chiropractic adjustment is the art of using a specific force in a precise direction, applied to a joint that is subluxated, "locked up," or not moving properly. The purpose of this safe and natural procedure is to eliminate interference to the nervous system, improving spinal function and overall health. "Gentle spinal adjustments boost your body's immunity."
Are all patients adjusted the same way?
No. The doctor evaluates each patient's unique spinal problem and develops an individual course of care. Each chiropractic adjustment builds on the one before. The resulting recommendations are based upon years of training and experience. Each patient's care is uniquely different from every other patient.
Yes. Chiropractic has an excellent safety record. It is the result of a conservative and natural approach to health that avoids invasive procedures or addictive drugs. As proof, one merely has to compare malpractice rates between chiropractors and other health care professionals. Chiropractors' malpractice premiums are a small fraction of those for medical doctors.
Why do chiropractors take x-rays?
Chiropractors take x-rays to reveal the internal structure and alignment of the spine. We are also concerned about underlying disease processes and disorders of the spine such as spinal deterioration, arthritis of the spine, abnormal development, bone spurs, disc disorders, tumors and spinal curvature. X-rays also provide a blueprint for correcting the spine back to optimal health and alignment.

DeMaio Family Chiropractic & Physical Therapy FAQs