Dr. Kyle Steiner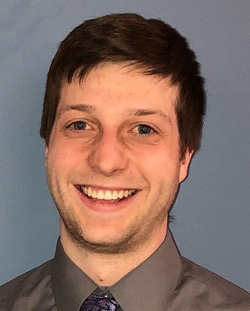 Chiropractor
Dr. Kyle Steiner earned his Doctor of Chiropractic Degree from New York Chiropractic College in December, 2019. He also earned his Bachelor's Degree in General Biology from Keystone College.
He holds certificates in Advanced Sport Science and Human Performance, Webster certified, and with FootLevelers Orthotics. He also holds a certification in RockBlades, which is an instrument assisted soft tissue technique.
Dr. Steiner has been regularly seeing a chiropractor since the age of four. He was able to get results from numerous ailments, which is what lead him to join the profession.
He loves to work with all types of patients from babies to seniors and believes that everyone should be under chiropractic care.
Outside the office
Dr. Steiner enjoys spending his off time running with his dog, Loki. He was a Division III cross-country and track and field runner. Dr. Steiner enjoys working with all types of competitive athletes. On weekends, you can find Dr. Steiner relaxing, watching sports or enjoying the outdoors with his fiancé Shelby.
Give our office a call, or email me and let's arrange a time to explore your options.

Dr. Kyle Steiner | DeMaio Family Chiropractic & Physical Therapy