Massage Therapy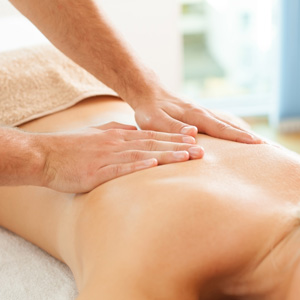 We offer high-quality massage therapy services as both an independent service or to complement our chiropractic services. Massage therapy focuses on the soft tissue associated with pain and injuries and it is our pleasure to provide this service to help you achieve optimal health. When massage and chiropractic therapies are done together, the massage is usually done first to help remove muscle stress. If the body is stiff, it may resist the adjustments. When the body becomes relaxed through massage, it allows the chiropractor to more easily and more effectively adjust and realign the body. The positive results of chiropractic care lasts longer when muscle tension is released, as tight muscles and poor posture might otherwise pull one's structure back out of alignment.
Benefits of Massage Therapy
Reduce Stress, Anxiety & Depression
Decrease Pain
Relieve Muscular Tension, Muscle Soreness & Fatigue
Increase Flexibility & Range of Motion
Massage Therapy is available in our Bowie Clinic 17000 Science Drive, Suite 204; Bowie, MD 20715 Call 301-262-4545 to schedule your appointment.

Massage Therapy Fees
30 minutes $45
1 hour $70
90 minutes $110
2 hours $140
Pre-Paid Specials
Purchase 5 or more 1 hour massages, get a 20% discount
Purchase 5 or more 30 minute massages, get a 10% discount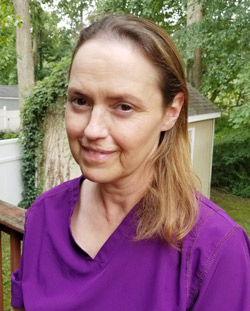 Get To Know Our Massage Therapist
Kimberly Trudo was born in Washington DC. Lived in Beltsville, Crofton, Glen Burnie and now Edgewater Maryland and Graduated from Tesst College, Beltsville Md in 2004 for Massage Therapy.
Although she had training in most massage modalities she specializes in therapeutic deep tissue massage and relaxing Swedish massage.

Massage Therapy Gambrills MD | (410) 721-2222